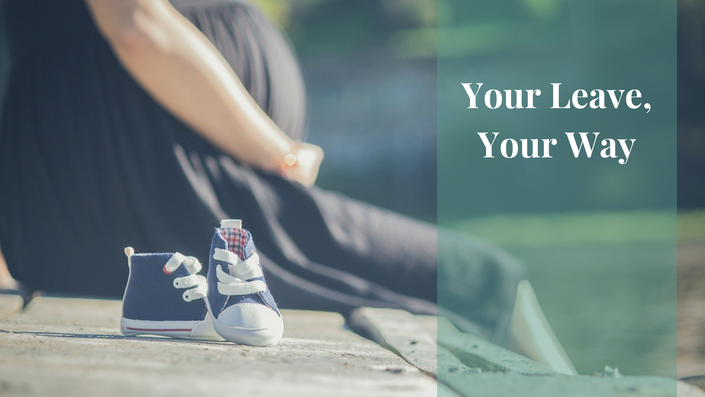 Your Leave, Your Way
Small group coaching to help you plan the maternity leave experience you're dreaming of!
Time flies when you are preparing for baby!
And even faster when you are stressing over your maternity leave.
You deserve to spend your leave snuggling your baby and focusing on what matters most - your growing family.
You don't want to spend it worrying (or even thinking) about work.
---
Meeting once a week over 4 weeks, your small coaching group will get:
Expert advice and insight from new parent coaches & educators
A safe and warm space to explore what becoming a new parent means to you
Connections with other expectant parents sharing similar paths
Confidence and clarity for the first days of parenthood (and beyond!)
Skills to maximize the time you have at home with your new baby
---
Childbirth classes get you ready for birth.
Newborn care classes get you ready to take care of your baby.
But what's helping you plan for your maternity leave?
We know that thinking about your maternity leave and your return to work seems so far away! And we know your work is important to you. You've invested time and energy in getting your career to this point. By intentionally planning your leave your way, you can enjoy your time at home and have a smooth transition back to work.

---
Your Leave, Your Way is facilitated by Sarah Douglas and Amanda Hemm. We are working parent coaches, postpartum doulas, and new parent educators. We have worked with hundreds of families going through this transition. Let us be your guides.

~ Important Details ~
The group meets April 1, 8, 15, & 22 at 7-8 pm EDT
Zoom link provided after registration
Minimum group: 4 parents; Maximum group: 12 parents (partners welcome)
Cost: $199
Enroll now, and get a 25% early bird discount through 3/26 (code: EARLYBIRD)
In our weekly sessions, we will have facilitated conversation, thought-provoking exercises, and leave you with worksheets to guide you through the week ahead.
You'll also have access to a private Facebook group specifically for this cohort of parents to connect and share ideas between sessions.

Weekly topics will include
building your support network
exploring emotions around becoming a working parent
setting intentions for your leave that can smooth the transition back to work
how to build a foundation that will support you through the early years of parenthood.
Worksheets and bonus materials will be provided to help you implement strategies at work and home.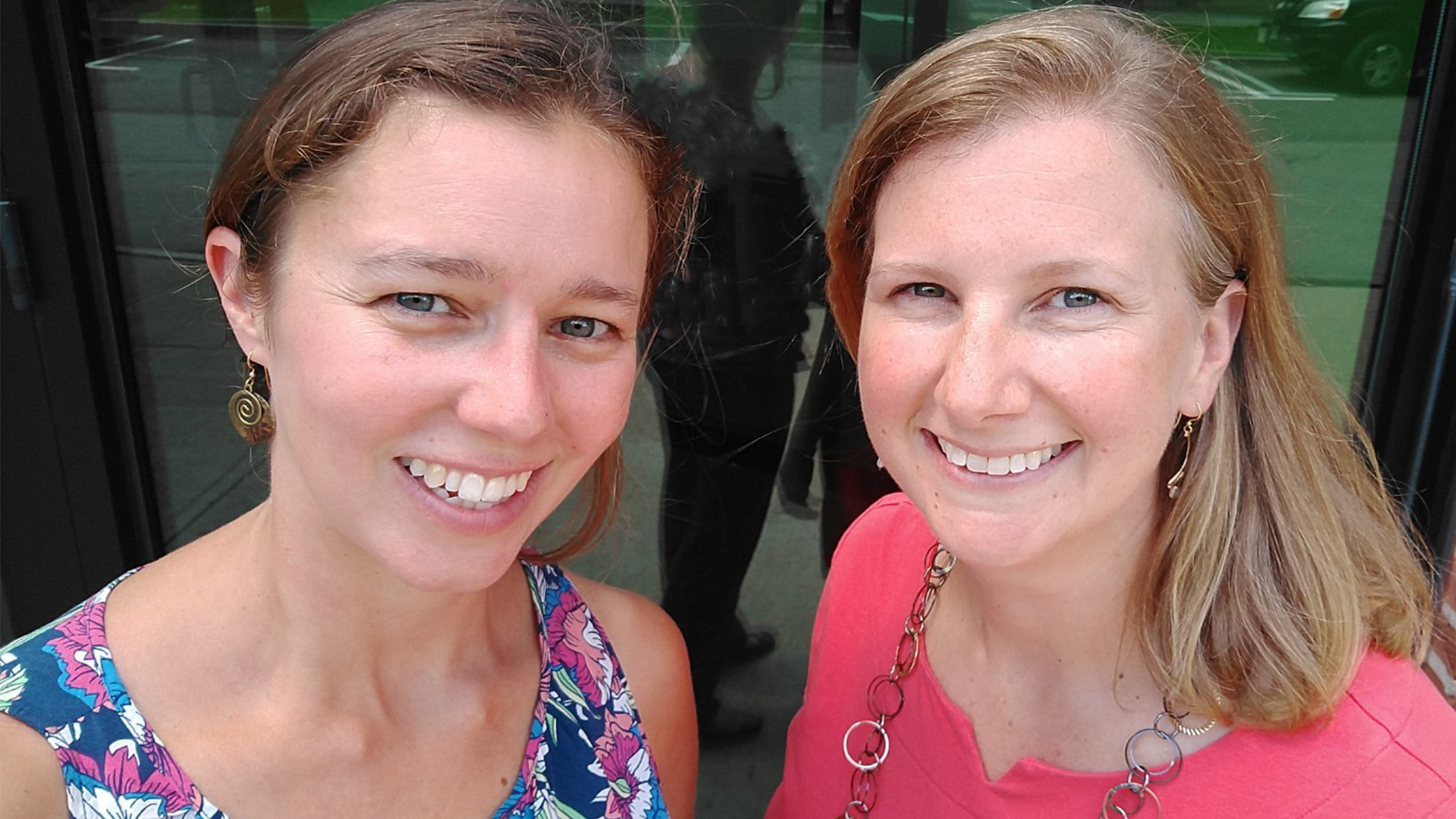 Meet your coaches - Amanda and Sarah!
We're excited and honored to be a part of your journey to parenthood!
Being postpartum doulas, when it comes to babies - we've seen it all. We've worked with hundreds of families, taught classes, run new parents' groups. We have specialized training in lactation, new parent education, coaching, postpartum emotional complications, and babywearing. We share our calm and confident perspective with every family we work with.
While clearly, we love babies, we love expectant and new parents even more - and we want you to have the tools you need to feel confident and successful. We believe in you, in your ability to become an amazing working parent, and we're going to help you believe in yourself, too!
As perinatal professionals, moms, and veterans of the corporate world, we know the ups and downs of being a working parent. As the co-founders of Soutiens, we're providing far-reaching supports that prepare moms and dads for parental leave, the return to work, and the long-term realities of juggling career and parenthood, helping parents find their own strength and create their own paths.
Frequently Asked Questions
When does the group start?
We're gathering on Zoom every Thursday night for 4 weeks, from 7-8 pm EST, starting April 1. (April 1, 8, 15, & 22)
How do I know if this group is for me?
This group is for you if: You are an expectant parent, and you expect to return to work after your baby arrives, and (any of the following): You know there's a lot to do before your baby is born, and "work stuff" hasn't made the list yet. You take pride in your work and need to work out the logistics of stepping away from work. You want peace of mind that things will carry on without you while you are home resting and snuggling with your baby. You hope to make the most of your time home with your new baby. You want to return to work as a confident, successful working parent.
I see many parents succeed without participating in something like this. Why do I need coaching?
You're right, many parents can and do figure things out on their own. In fact, much of parenting is figuring things out as you go (you'll do it, too!). However, this transition from expectant parent to new working parent is easier if you have knowledge, expectations, and preparations in place. We'll give you tools and strategies to help you go through this experience with confidence and success.
What's your refund policy?
We'll issue you an automatic refund in the unlikely event we don't have enough participants to run the group. That said, this journey is more fun with friends, so please invite your expectant friends to join us! We won't be issuing refunds if you miss a night, so make it a priority and put it on your calendar. We'll post a recording of the meeting along with any other content to the Teachable dashboard, so no worries if you are unable to join us one night. All the info will be right there for you to watch when you have time. Any other request for a refund will be handled on a case-by-case basis.
At what point in my pregnancy would this kind of coaching be useful?
Most people find they're ready to start thinking about maternity leave at some point early in their second trimester. For the planners out there - we see you - even in the late first trimester is a perfectly good time to get started. And it's also never too late. If you're thinking it's time to start planning out your maternity leave, it's the right time to join us!